Tatzu Nishi's newest exhibition called, Discovering Columbus, brings a prominent statue outside of Central Park into a temporary home.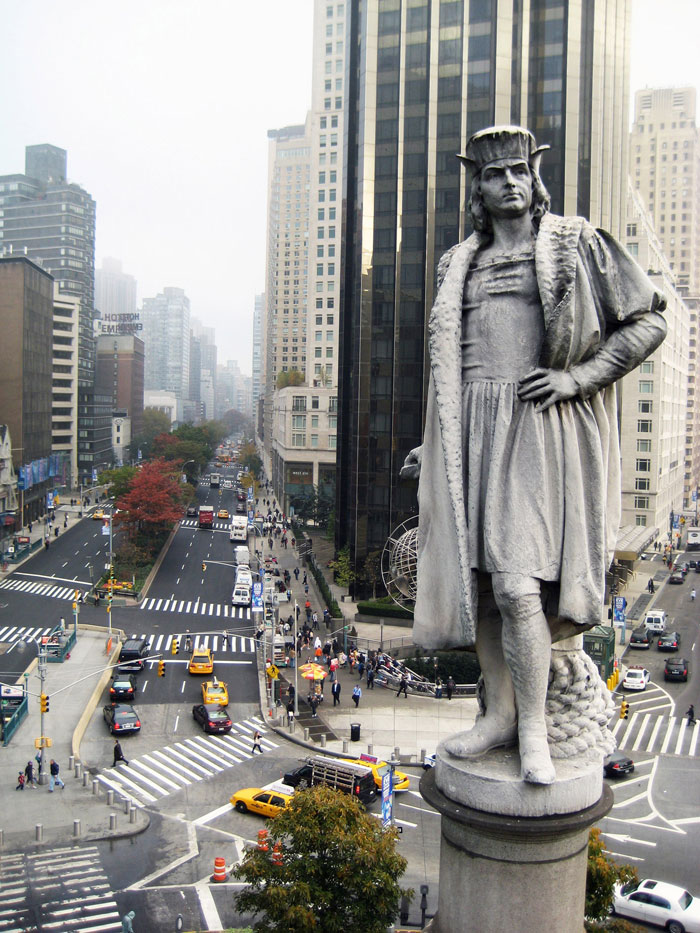 Statue on a regular day…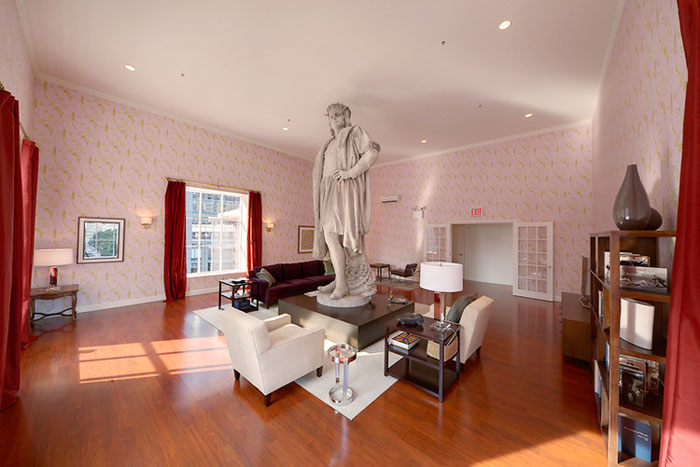 Nishi's new spin on the 120 year old statue.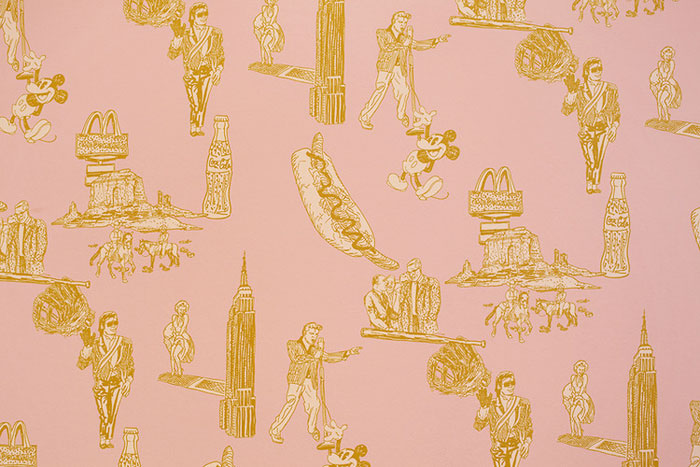 Nishi even designed a Toile wallpaper showing Americana he remembers from his childhood.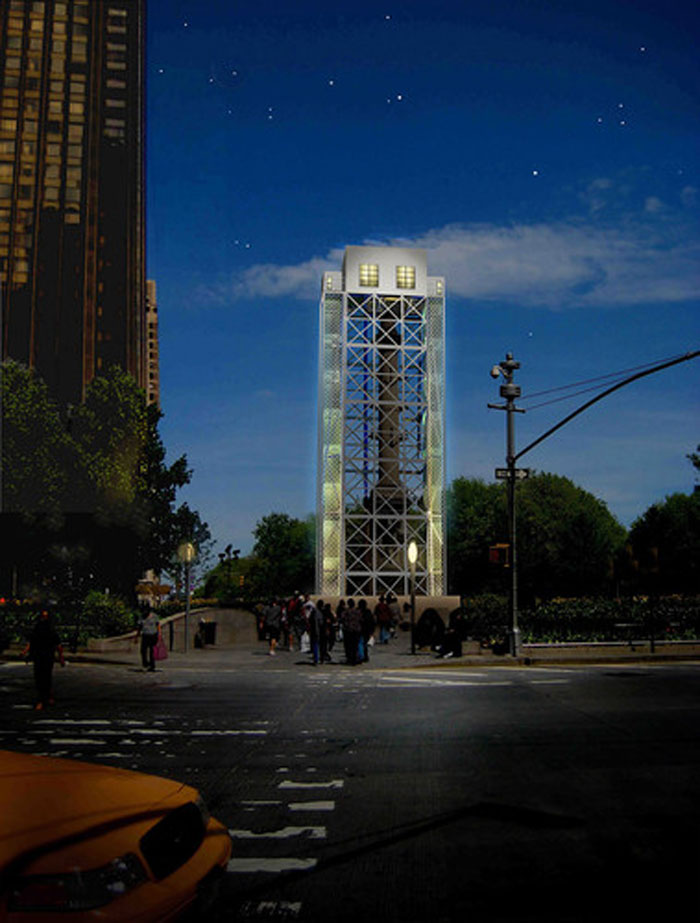 The marble statue of Columbus rises above 75 feet, and was designed by the Italian sculptor Gaetano Russo. It was unveiled in 1892 to commemorate the 400th anniversary of Columbus's first voyage to the Americas. Although the statue has a prominent location, it's height and size make it almost unseen along the urban facade. Nishi changes all that with his new exhibit. By creating a temporary room around the statue not only allows viewers to see the statue in a different way, but it also demonstrates the privatization of public spaces. The exhibit is open from September 20th – November 18th 2012. Reserve your free tickets here.